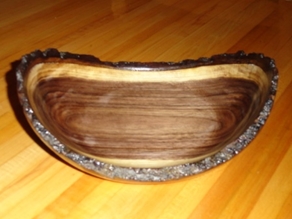 About
In 1994 a small group of artists decided it was time to form an active friendly guild in our lovely community of Somerset, Kentucky. It has now become the Sheltowee artisans nonprofit corporation tax exempt 501 (c) (3). Donors can deduct contributions.
Because the beauty of our area is often a theme in our work we call ourselves the "Sheltowee Artisans" after the now 308 mile, historic hiking trail, the Sheltowee Trace, meandering through our region.
Our logo is the turtle because the name "Sheltowee" was given Daniel Boone by our native Americans many years ago and means "Big Turtle." From that small group of artists yearning for interaction, the Sheltowee artisans have grown into a 95+ member force.
It was important from the beginning of our concept to support one another and amplify our community's awareness of the value and quality of fine handcrafted work.
Our growth and enthusiasm as a group allows us to reach further into business partnerships within our community, and establish venues for our work.
We are involved at present with two regional art and craft fairs in Somerset, KY: one at our Center for Economic and Rural Development in November and one with the nationally acclaimed Master Musician's Festival in July.
Reaching out to the public, we generally hold one annual jury event in March in addition to individual jury's for new members and offer educational workshops on professional art-related subjects.
We also like to partner with other regional art and craft fairs like the Berea Craft Fair (held in July), the Kentucky Guild of Artist an Craftsman in October in Berea, KY. Many of our members represent themselves nationally at wholesale and retail shows bringing a wide range of experience back to the group.
Sheltowee Artisans
All artwork, images, text, copyright Sheltowee Artisans
And their respective members. All rights reserved. Any reproduction is
Expressly prohibited without written authorization.
www.SheltoweeArt.com